We are excited to share our 2021 Elevator Stories! As part of our Delaware County Alcohol, Tobacco, and Other Drugs Prevention Program, we create a variety of one-page awareness pieces to help increase conversations about critical issues facing children and families as well as enhance protective factors for people across the county! You can see our 2021 stories below - please download, share, and forward!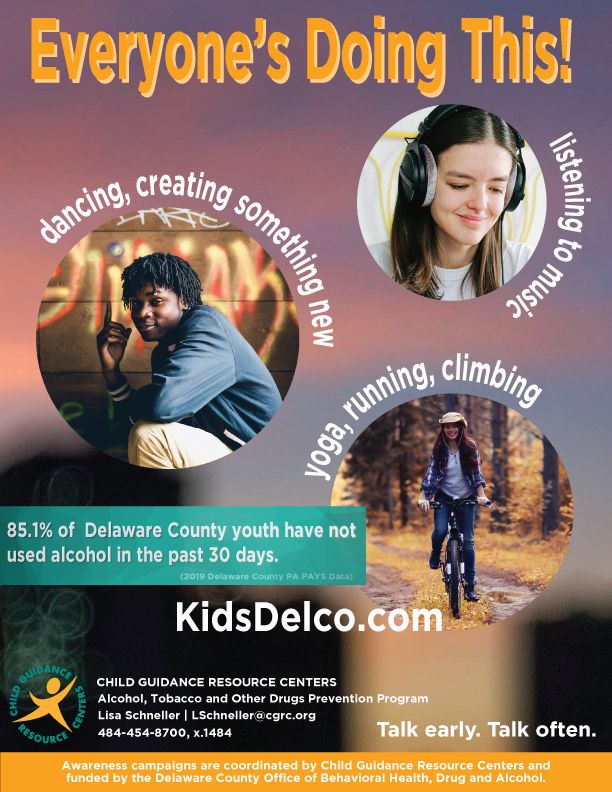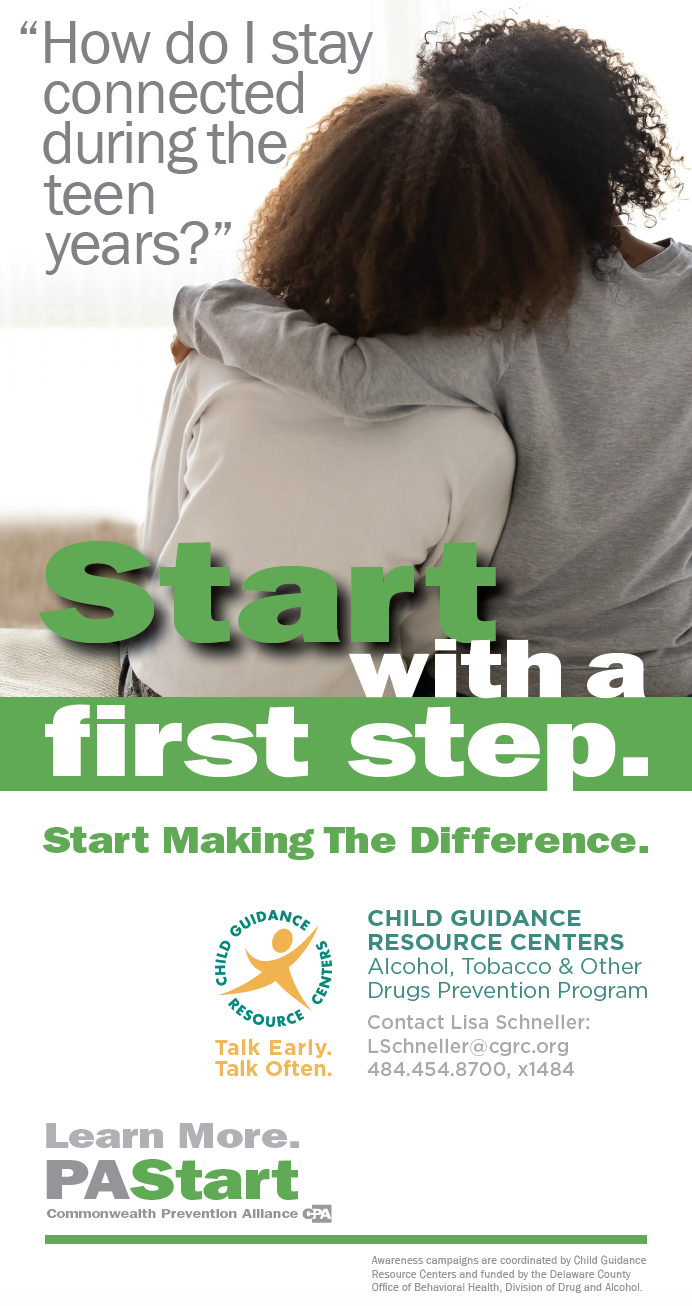 Have questions? Please reach out. You can email Lisa at lschneller@cgrc.org.
The Delaware County Prevention initiatives are coordinated by Child Guidance Resource Centers and funded by the Delaware County Office of Behavioral Health, Division of Drug and Alcohol.